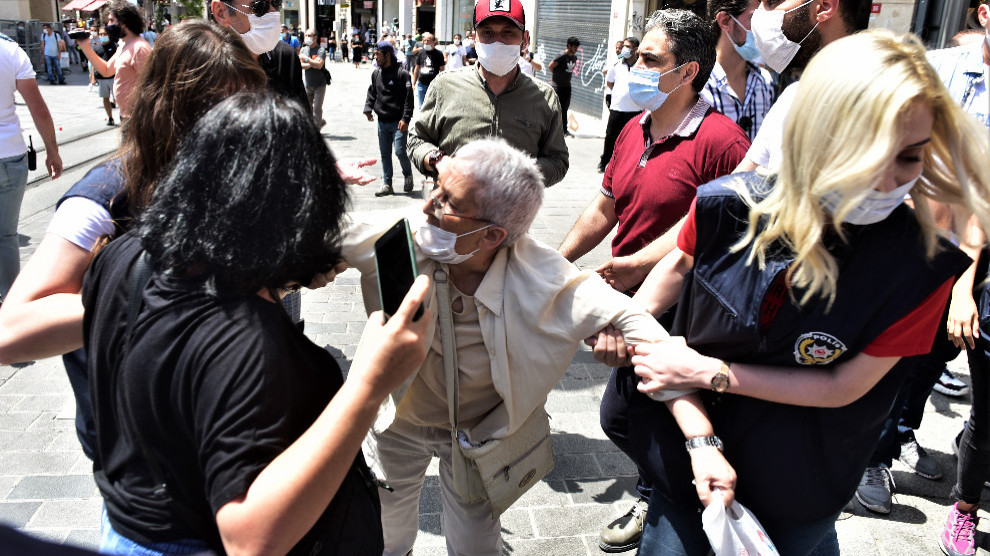 Turkish police have prevented Istanbul's Saturday Mothers from demanding justice for their missing relatives in Galatasaray Square. The vigil was to be held for the 800th time today.
On May 27, 1995, the Saturday Mothers sat down for the first time in front of the Galatasaray High School on the busy Istiklal Avenue in Istanbul to demand clarification of the fate of their relatives who had "disappeared" after their arrest by state forces and to demand punishment of the perpetrators. They have since repeated this demand every week. Each week a different case is presented, especially from the 1990s, when "disappearances" were particularly widespread. Since the 700th week, they have been denied access to Galatasaray Square by the Turkish authorities, so their weekly rallies are held in a small side street in front of the Istanbul branch of the Human Rights Association (IHD).
On the occasion of the 800th week of action, the Saturday Mothers tried once again today to move to their ancestral place on Istiklal Avenue to make a statement. The Saturday Mothers and their supporters, including HDP co-chairs Pervin Buldan and Mithat Sancar, met at the Istanbul branch of the Human Rights Association (IHD) to walk from there to Galatasaray Square. For years, the square was the traditional rallying place of the Saturday Mothers. For a year now, it has been sealed off by the police every Saturday. Also today, the women were barred from the square.
The activists who wanted to leave carnations at Galatasaray Square have been attacked by the police. Relatives of "disappeared people", Maside Ocak, Hasan Karakoç and Yaşar Aktaş were battered and taken into custody.