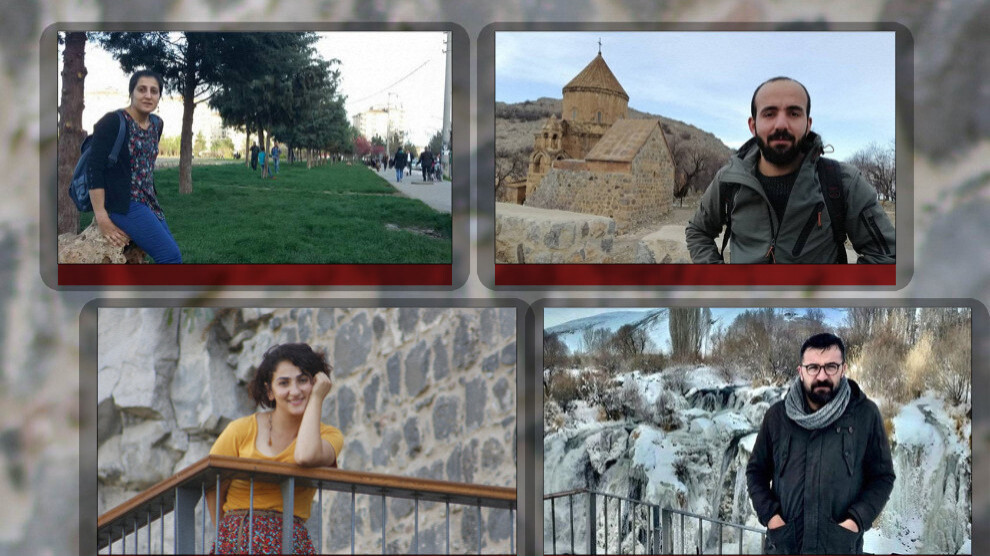 Mezopotamya Agency (MA) Van office and the houses of four journalists in Van province were raided by the police three days ago, October 6. The operation targeted the journalists who documented with a hospital report that villagers Servet Turgut and Osman Şiban, who had been detained by Turkish soldiers during an operation in the rural areas of Çatak district, had been thrown from helicopter.
Mezopotamya Agency (MA) reporters Adnan Bilen and Cemil Uğur, Jinnews reporter Şehriban Abi and journalist Nazan Sala were accused by the prosecutor of "membership to a terrorist organisation" by "making news on social events against the state".
All the four journalists have been remanded in custody based on the mentioned accusation.
On the other hand, Yeni Yaşam newspaper distribütör Fehim Çetiner and former newspaper distribütor Şükran Erdem, who had also been detained, have been released with a travel ban and judicial control.