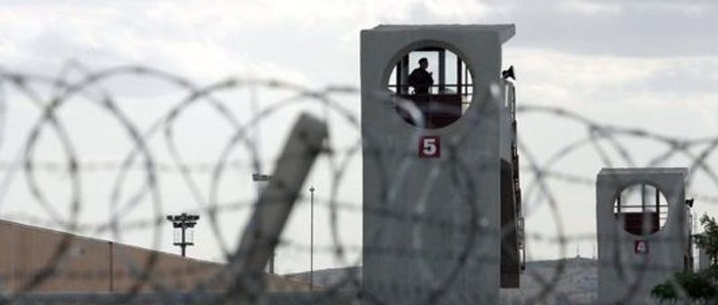 The Human Rights Association (IHD) Van Branch and Van Prisoners' Families Aid and the Solidarity Association (TUHAY-DER) published a report after their visit to Van High Security, T and F type prisons.
The report highlights the risks to which prisoners are exposed because of the coronavirus outbreak. The report was presented at a press conference at the IHD Van Branch building.
Murat Melet, the chair of the IHD Van Branch, requested that the prisoners be released as soon as possible. "The measures in the prisons are inadequate. Prisons are not fully supervised. Independent delegations must go to the prisons and carry out inspections," Melet said.
Talking about the report, IHD Van executive and Mehmet Karataş added: "We have established that law enforcement officers at the entrance of the prison campus are in violation of the social distancing rule, and all personnel are not wearing mask and violating social distance rule in other areas of the prison." Karataş also said that the staff in the Prison administration section was not wearing masks.
Among the rights violations established the IHD listed the following:
The following information was given about the right violations in prison and the prevention of the epidemic:
In Van T Type Closed Prison, the number of prisoners in the ward is higher than the allowed, therefore prisoners have problems in sleeping and cleaning.
Ward cleaning and disinfectation was done weekly at the beginning of the epidemic in Van T Type Closed Prison, however, now it is not done at regular times.
In all three penal institutions, masks, gloves and disinfectants were given in the ward for a fee.
When prisoners are taken out of the ward in all three penal institutions, they are given gloves and masks after being searched, but masks and gloves are not given for their phone call.