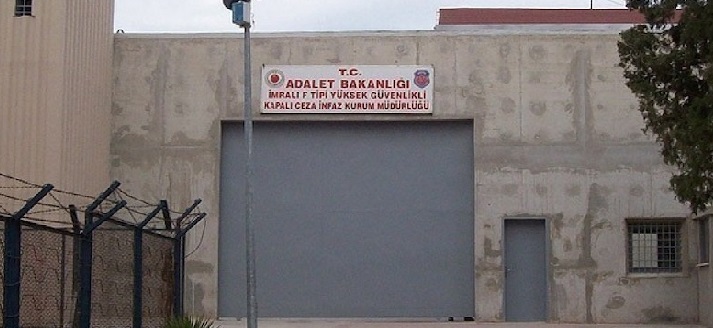 Sabiha Aslan, sister of Veysi Aktaş, one of the names kept under isolation in İmralı Prison, appealed to the Minister of Justice, who declared that the isolation was lifted, "Are you at least a little bit embarrased?"
The hunger strike launched in prisons on November 27, demanding an end to the isolation imposed upon PKK Leader Abdullah Öcalan, who has been imprisoned for 22 years in Imrali F-Type High Security Prison, has reached its 23rd day. Ömer Hayri Konar, Hamili Yıldırım and Veysi Aktaş, who were sent to İmralı together with Öcalan on 15 March 2015, are also subject to the same isolation practices.
39 applications made by families who have seen their relatives in Imrali on March 2, 2020 have been rejected since then. Lawyers of the prisoners in İmralı who have not been allowed to meet with their clients since August 7, 2019, applied 133 times to the Bursa Chief Public Prosecutor's Office, but all of their applications were rejected.
Veysi Aktaş, one of these detainees, has only been able to talk to her family face-to-face on June 5, August 12, 2019 and March 2, 2020, and by phone on April 27, since she was transferred to Imrali.
Concerned about the prisoners in İmralı, Aktaş's sister Sabiha Aslan spoke to our agency regarding the isolation in İmralı and the hunger strikes launcged against it.
'RESTIRCTIONS ARE ARBITRARY'
Stating that she doesn't even know if her letters are recieved by his brother, Aslan told that non of her letters have been responded so far. Underlining that the prisoners held in İmralı can not exercise their rights to visits or phone calls, Aslan said these restrictions are arbitrary.
Describing the isolation in İmralı as 'persecution', Aslan said that the messages coming from İmralı are important for the Kurds and for Middle East. Aslan said: "This is why they impose the isolation, they don't want anyone to be aware."
'MINISRTER OF JUSTICE MUST APOLOGIZE'
Mentioning the hunger strike initiated by the prisoners against the isolation, Aslan reminded that hunger strikes takes its toll on prisoners.
"These people are already in prison. They are not in a good health. Do they really lay down their lives to make things right, aren't there laws in this country?" asked Aslan, and added, "Even little children feel embarrassed when their lies are exposed.. The Minister of Justice said there is no isolation in front of 80 million people. This is a lie. I wonder if he feels embarrassed. He must apologize."
Aslan repeated her concern about the lives of the hunger strikers.
CALL FOR SOLIDARITY
Calling for support and solidarity for the hunger strikers, Aslan said: "We hope that the demands of the hunger strikers are met as soon as possible and the hunger strikes will end. I hope we will be able to see our relatives in prisons."