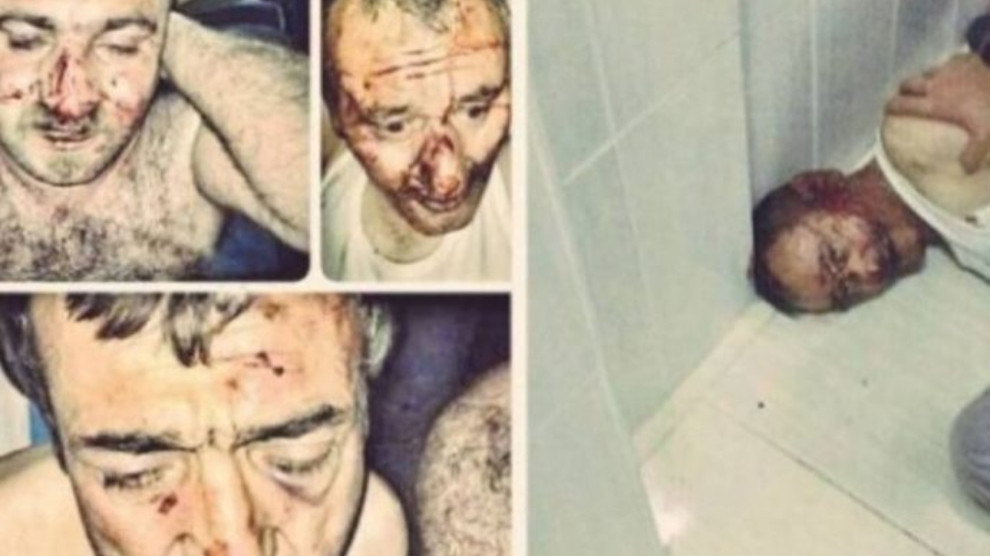 The government's policy of impunity towards torturers bears as a consequence an increase in the cases of torture in Van in recent years. As a tragic irony, the tortured person is often sued instead of the torturer.
Following Süleyman Soylu's appointment as Minister of Interior, the cases of torture have recorded a steady increase in Van. Almost every year, dozens of cases of torture come to light. In addition, the city has been psychologically tortured through the ban on action and activity renewed for the past 4 years. All streets are under police blockade. The JÖH and PÖH forces, which blockaded the streets, neighbourhoods and villages in Van, share their torture on social media, but are still rewarded with impunity.
The PÖH detained villagers gathering mushrooms after a rocket action carried out against Gevaş police station in 2018 in Van. They shared the images on social media accounts after torturing people. A police case was filed upon the complaint of the villagers. The torturer police were fined only 3 thousand Turkish Liras.
It was decided to withdraw the verdict about these ridiculous fines imposed for a police named O.Ş., and no punishment was given to the police officers who tortured the villagers.
In 2019, during the trustee protests, the police entered a coffee house on Van Art Street; Fırat Koç, a schizophrenic patient, was hospitalized after been beaten with helmets, batons and kicks. The Van Public Prosecutor's Office filed a lawsuit against the schizophrenic Koç accusing him of "committing a crime on behalf of an illegal organization without being a member of that organization" and "participating in unlawful meetings and demonstrations".
More recently, after clashes experienced in Çiğliyan in Çatak, two villagers were detained by JÖH forces. They tortured S.T. and Ö.Ş. and threw them from a helicopter. After the incident was reflected in the public, the only official statement came from the Van Governorate. The governor's office was satisfied to say that the villagers fell from the helicopter and that the necessary investigation continues.
HDP deputies Tayyip Temel, Murat Sarısaç and Muazzez Orhan tabled a question to Interior Minister Soylu asking him about the incident, but got no answer.
HDP Van MP Murat Sarısaç said: "There is a hundred percent tolerance when it comes to torture. The court acquitted the villagers who picked mushrooms in Gevaş and closed the file. There has been an increase in torture cases in Van in recent years. Torture is being carried out, as we saw with the villagers being thrown from helicopters. There has been an increase in torture cases in Van in recent years. Last year, they lynched a sick young man with mental health problems in front of the cameras. There is a Minister of the Interior who has an argument with the Constitutional Court. The Minister of the Interior is totally violating the law."