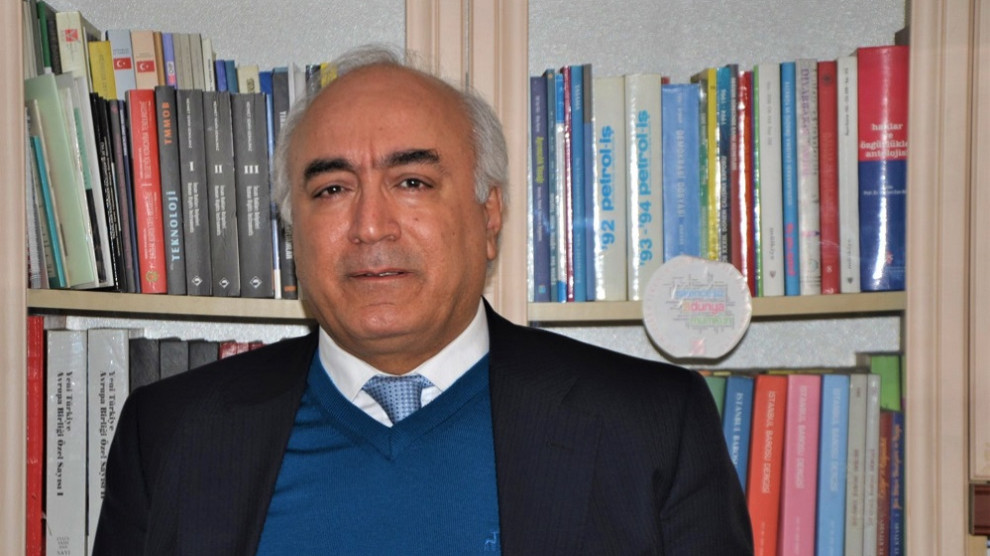 Öztürk Türkdoğan, Human Rights Associations (IHD) co-chair, "the expansion of the powers of the police and "neighbourhood guards" has led to an increasing number of attacks on the population in recent weeks" said.
For example, children were repeatedly chased by armed police officers, among other things, with shots through the streets of Kurdish cities, and there was an increase in cases of torture and ill-treatment, sometimes before everyone's eyes.
Türkdoğan described this violence as "systemic" and claims that between 2010 and 2020, 37 people were shot by security forces because they had not followed the order to stop.
1,276 people were injured in illegal firearms use by the police.
In the past ten years there were 5,855 cases of torture in custody and 4,196 cases of torture and ill-treatment by security guards have been recorded as happening on the streets. Türkdoğan said there is a climate of impunity which is the cause of the increase in police violence.
Police violence is not new
The IHD president continued: "There have been repeated extrajudicial executions, torture and harassment by police and security forces over the past five years. The violence is not new; it is something systemic. The events during the coronavirus lockdown only came about because they were more visible. The way to deal with police violence is to make it visible, to drag it out of the dark.
Violence is related to regimes
Türkdoğan added: "When police officers say: 'I represent the state, I am the state' while acting against a citizen, they are making it clear that this is in fact a police state. It is therefore misleading to speak about police violence alone leaving aside the state regime."
Attacks are systemic
Türkdoğan described the justification of police violence as part of the attack: "That means that the security forces had previously been taught how to justify themselves. The government is silent, the interior minister even makes statements that encourage violence. It shows that this violence is systemic."
Democratization is the solution
The human rights activist called on the government to punish violent security forces officers and to withdraw laws that promote the impunity of police violence. "The investigative authority should also begin to act effectively and decisively against violence. Then, and only then, police violence could decrease. Our main wish is to create a new and democratic constitution and democratic administration."