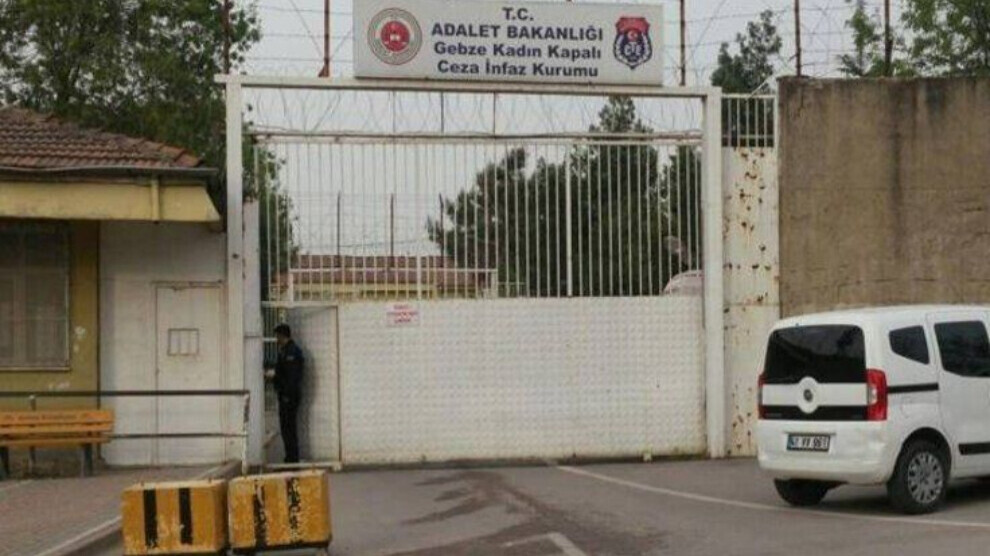 Violence and harassment against the prisoners who are on hunger strike in Gebze Women's Closed Prison increased after the action was launched.
Hatice Arat, who is held in Gebze Women's Closed Prison, told her family about the rights violations that the prisoners are subjected to.
Arat's sister, Tuğba Beklim, said that the prison administration tried to normalize harassment and pressures applied by the guards to her sister.
Harassment increased
Underlining that she was able to visit her sister in March, Beklim added that she has a phone call once a week and that it was only enough to convey the rights violations. Stating that political prisoners are being bullied in prisons, Beklim added that the repression has increased after the indefinite-alternating hunger strikes launched against the isolation imposed on Kurdish people's leader Abdullah Öcalan.
Medical treatment made difficult
Beklim explained the problems that her sister Arat faces in prison as follows: "The guards and the prison administration took their belongings. Paper, pens and books, which are bought from outside are never given to the prisoners. They even started restricting the water. While the Ministry of Health and the government are talking about many measures to counter the coronavirus pandemic, even the water is cut off in prisons and hygiene materials are not given. Prisoners are not allowed to do the Covid-19 test, and although many ill people are in prison, medical treatment is prevented and their treatment rights are taken away."
Saying that the prisoners are being held under pressure and persecution, Beklim called for public awareness to take urgent measures for the situation of ill prisoners and to end the violations of rights.